EYOND
ERP. Simplified.
Power your Shopify processes through a cloud-based ERP
designed by founders for sophisticated businesses.
EYOND empowers your control over daily operations and lays the foundation to scale.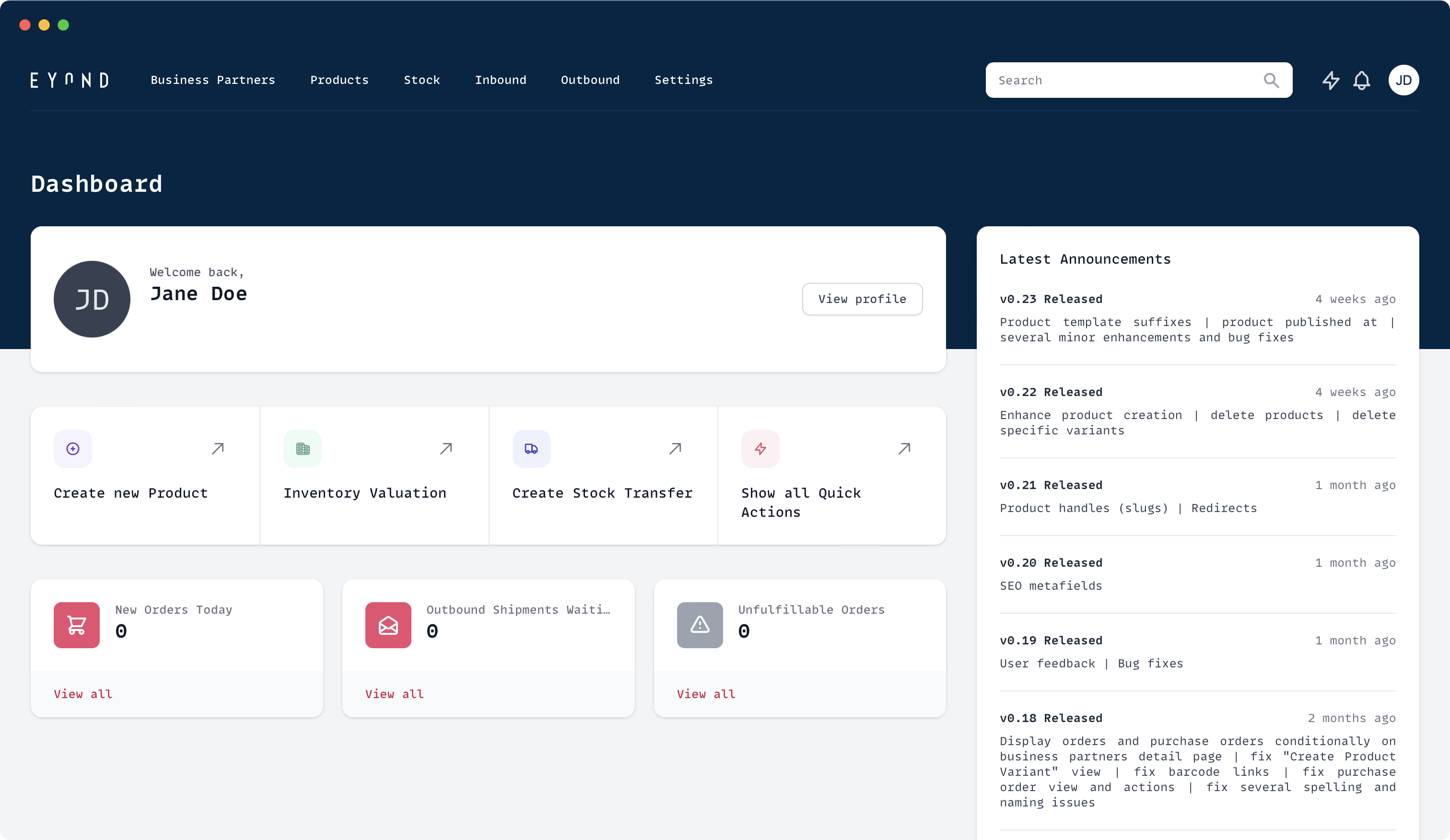 Why CEOs love EYOND.
Enable growth with experience you'd expect from a professional e-commerce ERP.
Well thought-out processes
Open to the necessary exceptions, but closed to the mistakes others have made before.
Batch management
Dealing with charges? Manage your batches without a headache.
OSS ready
European Union
OSS
(One-Stop Shop) VAT complicance out of the box. Just provide us with your country specific VAT IDs and we will do the rest.
Full inventory management
In accordance with the slogan "no booking without receipt", we record every change in inventory precisely.
Access control
Detailed yet simple access management for individual employees and teams.
Seamless exports
Generate CSVs, Excel-Sheets, push data into a Google Sheet or generate periodic
DATEV
exports with no complexity whatsoever.
Inventory valuation
Accurate to the second. Valuate the stocks for various warehouses on the exact reference date. Travel back in time. Stock levels can also be valuated retrospectively.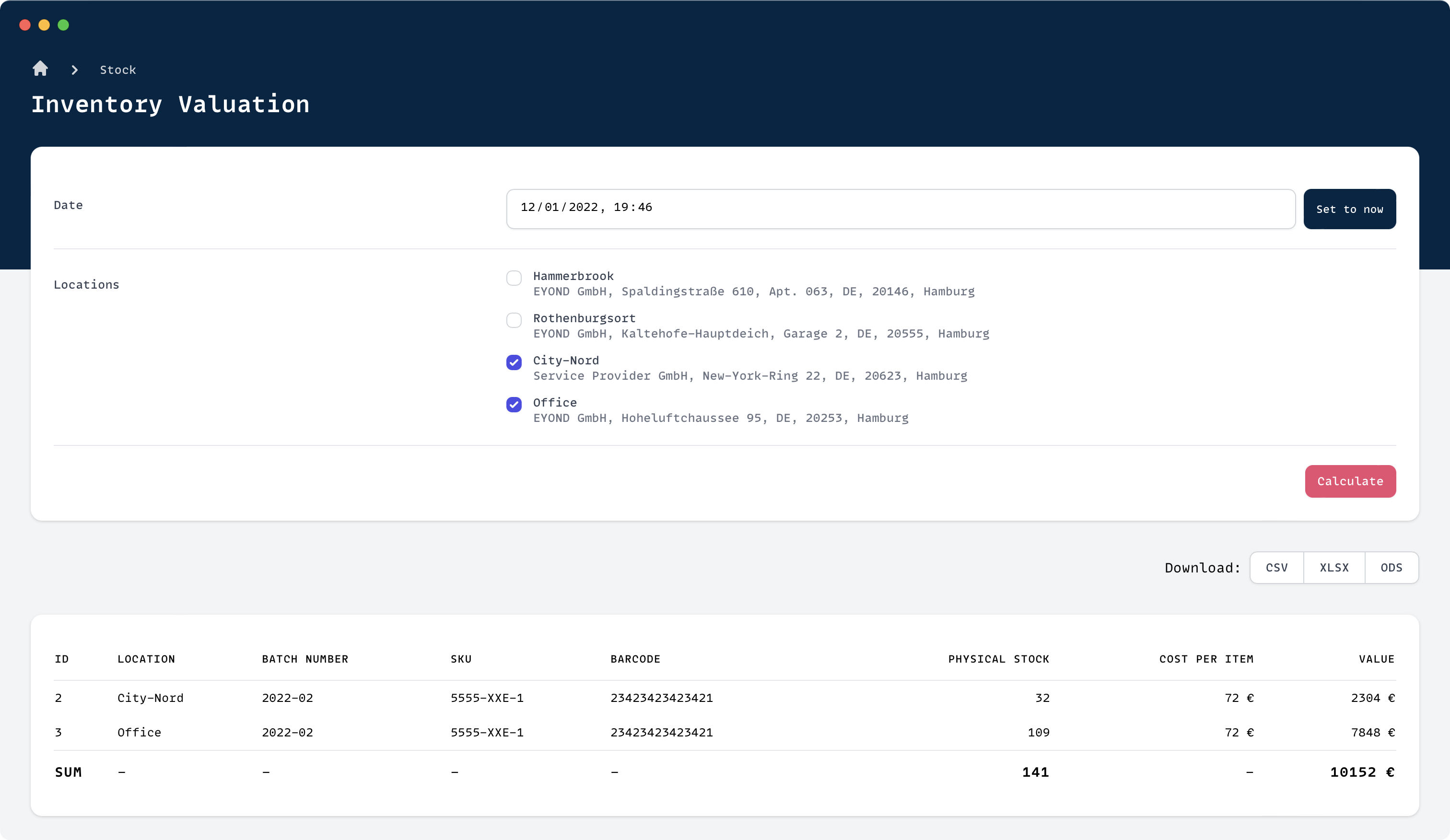 Batch management
Differentiate your batches. With EYOND, you can manage multiple batches for each SKU. First In – First Out? Control exactly which batches should be used first by setting up FIFO or LIFO. If a batch has a problem, you can easily deactivate it.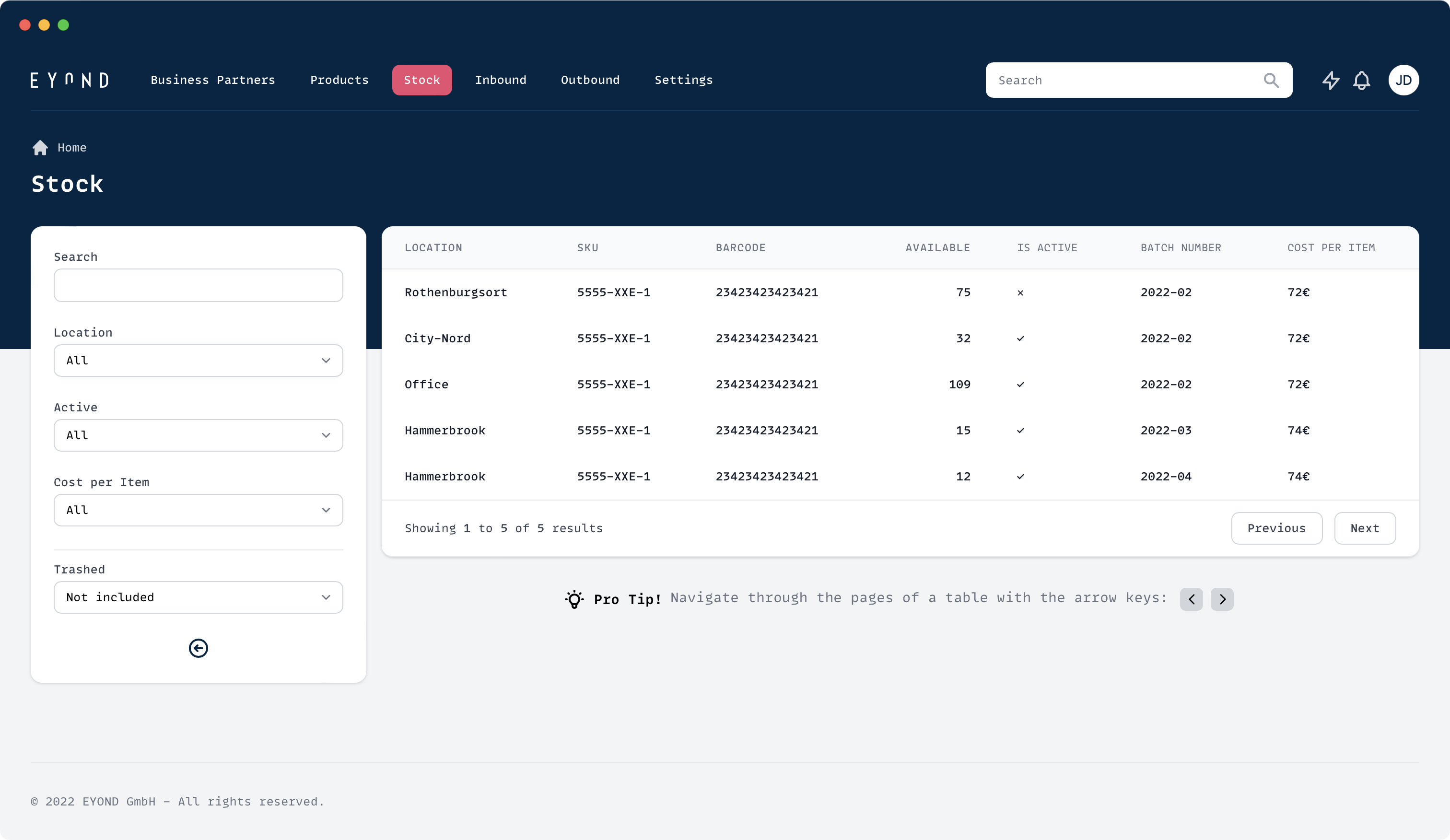 Order Management
Pick, pack & ship. We help you to handle your orders with ease. EYOND also supports partial fulfillments. We generate the documents for you. EYOND automatically generates the required documents and saves them so that they never get lost.
Why power users love EYOND.
For power users, by power users.
Streamlined user interface
We invest a lot of time in optimizing our user interface. Our software is designed for actual humans.
Activity log
We track all changes and make them accessible so that you can understand exactly what is happening in your company.
Powerful API
We want to help companies grow and not create bottlenecks. That's why EYOND has a powerful REST API with which you can use all features.
Keyboard first design
Which power user likes to work exclusively with the mouse?
Built for speed
Our developers were allowed to realize themselves here. The result is pretty fast.
We value user feedback
We work closely with our customers to continuously improve EYOND.
Get Started Now.
With EYOND you can help your e-commerce company to achieve long-term growth. Connect your Shopify shop instantly and see how simple it is to use.